Focused on using technology to improve the efficiency of healthcare delivery, WISE Healthcare is involved in projects aimed to improve the quality of patient care.

Inland Empire Health Plan (IEHP) is a not-for-profit, rapidly growing Medi-Cal and Medicare health plan in California. With a provider network of over 5,000 providers and more than 1,800 employees, we serve over 1.2 million residents of the Riverside and San Bernardino counties who are enrolled in Medi-Cal or Cal MediConnect (Medicare).
Since its inception in 1996 as the region's first Medi-Cal managed care plan, IEHP's mission has been to improve the delivery of quality, wellness-based healthcare services for Members with Medi-Cal and Medicare, in partnership with our Providers. As a result of the Healthcare Reform and participation in the California Coordinated Care Initiatives, IEHP has grown to over 1 million members as of January 1, 2015.

Originally established in 1886, Arrowhead Regional Medical Center (ARMC) has grown over the years and today provides superior inpatient and outpatient care to the surrounding communities of San Bernardino and Riverside Counties in Southern California. ARMC is an academic medical center, owned and operated by the County of San Bernardino that includes a 456-bed acute care facility facility and over 30 clinics that embrace advanced technology in all patient care areas.
ARMC provides a full range of inpatient and outpatient services, including three off-campus family health centers (FHCs), behavioral health inpatient services, numerous specialty services, and a Level II Trauma Center with the second busiest Emergency Department in the State of California. ARMC's trauma center treats the most seriously injured patients and is one of the region's busiest for adult trauma care. It is the only Inland Empire Trauma Center certified by the American College of Surgeons. One of the first in the region, ARMC's Primary Stroke Center is certified by the Joint Commission (JC), and provides the latest treatment advances for stroke.

Riverside University Health System (RUHS) includes RUHS – Medical Center, a 439-bed facility in Moreno Valley. The medical center is a Level II Trauma Center, designated Stroke Center and has the only Pediatric ICU in the region. The medical center offers exceptional and compassionate care in specialties such as pediatrics, obstetrics, and psychiatry. RUHS – Care Clinics is comprised of 10 Federally Qualified Health Centers (FQHCs) throughout Riverside County and 60+ hospital-based primary and specialty care clinics. The clinics provide preventive and wellness services, including cancer screenings, immunizations, nutrition management, pregnancy care and counseling, child health services, and other integrated health services.
Global Healthcare IT is a specialized EMR, EHR, PHM, and Medical Coding consultancy and staffing resource organization. It is100% focused on delivering skilled candidates to the healthcare IT and Medical Coding markets across the United States and Canada. With 17 years of experience in the industry, Global Healthcare IT has built a solid reputation for providing some of the best staff in the EMR, IT applications development, and CDI medical coding practitioners. Global Healthcare IT is renowned for its rapid delivery of accurately screened, competent healthcare IT consultants and coders. WISE Healthcare partners with Global Health IT for EHR implementation and workflow engineering service.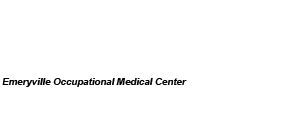 Located in Emeryville, CA, Emeryville Occupational Medical Center (EOMC) specializes in the evaluation and treatment of work-related injuries and urgent health care concerns for employees. With over 35 years of combined occupational medicine experience, its medical providers are very experienced in the evaluation and management of illness and injuries in the workplace. Common complaints treated by the staff include: pain due to overuse and repetitive motion, trauma, lacerations, burns, contusions, sprains, strains, and fractures. Additionally, EOMC provides convenient care for the common illnesses of the working population including colds and flu, earaches, sore throats, headaches, cough, stomach illnesses, rashes, and more. EOMC recently launched a telehealth product called Go Health Now to improve access to care for its more than 2,000 client companies' patients.

Greg Facktor & Associates LLC (GFA) is a health care consulting firm servicing the healthcare industry. It works with hospitals, health plans, medical groups, academic programs, IPAs, foundations and community health centers to assure profitable financial modeling, strategic planning and expansion as well as maximization of grant and operational revenue and compliance with regulatory agencies and review bodies. GFA is further experienced in application to foundation and corporate funding opportunity applications and corresponding implementation processes. GFA also provides guidance related to clinic development including Federally Qualified Health Center (FQHC) assessments, applications, and successfully leads in the Health Resources and Services Administration / Bureau of Primary Health Care (HRSA / BPHC) grant application and implementation process. GFA also provides consulting services related to general clinic management including finance and operations support as well as advanced clinical model development including project management of the Patient Centered Medical Home designation process and other initiatives.

OCHIN is a nonprofit, community-based health care information and technology innovation collaborative designed to provide solution that promote quality, affordable healthcare for all. Founded in 2000, OCHIN is one of the largest and most successful health information and innovation networks, serving over 500 organizations comprised of more than 10,000 clinicians across the nation with solutions that improve the integration and delivery of healthcare services. As a learning organization, OCHIN started with a commitment to delivery health information technology support and services and has continued to provide its expanding community of customers and partners with the innovative tools, knowledge and voice needed to participate in the national healthcare landscape. OCHIN has partnered with WISE Healthcare to provide WISE eConsult, virtual care, workflow engineering and other WISE technology services to OCHIN and CTN clients.

Founded in 2001, AEIO is a full-service program management firm. Our team is comprised of talented and knowledgeable employees with program management planning, association management, human resources management, marketing, finance and technology experience. Our talented experts can provide creative solutions for any situation. We understand that our success is directly related to the success of our clients. Since the end of 2017 AEIO has been in partnership with WISE Healthcare providing human capital and Health Information Technology to their teams.

Sidebench is an award-winning strategy, design, and development consultancy based in Los Angeles. Sidebench partners with enterprise companies and top new ventures seeking product strategy. The Sidebench team provides the strategic value of enterprise-level management consulting and the technical expertise of a leading product and development shop. We combine these strengths with a people-first methodology that gives us a unique and innovative approach toward creating first-in-kind solutions.

Founded in 2013, InfoMagnus is a leading technology solutions provider with more than 30 years of experience delivering solutions to businesses. InfoMagnus provides technology and services that allow companies to grow and compete effectively in the digital world.  InfoMagnus provides organizations with the IT services needed for strategic growth. With their extensive knowledge of business technology, they help you take business ideas and transform them into innovative technology solutions. Their consultancy services help their clients define business requirements, business intelligence, cloud, mobility, custom software development, and data analytics. Once a client's product is in production, InfoMagnus provides support and product maintenance.