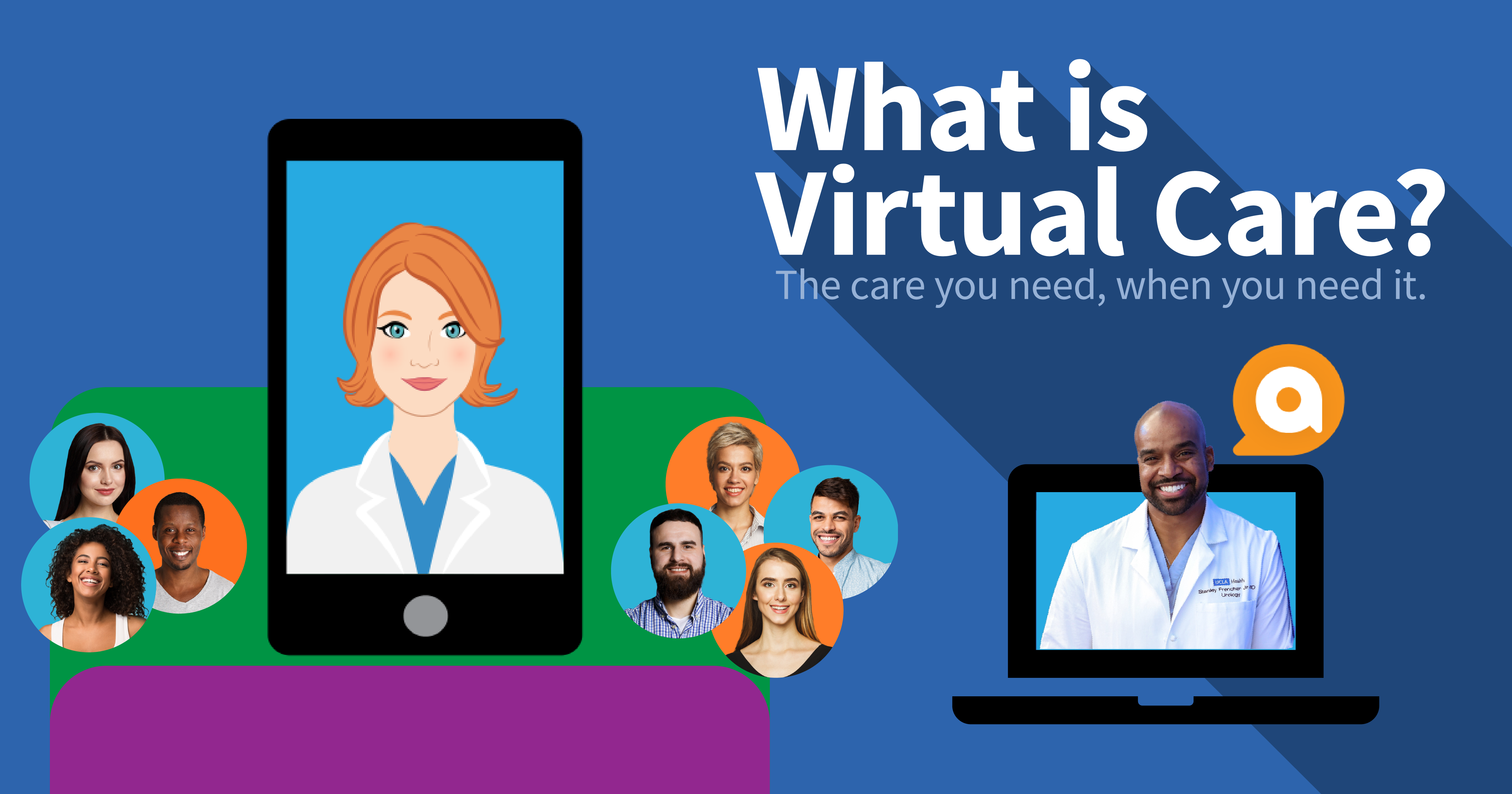 05 May

Why "Virtual Care" is the New "Telehealth"
Why "Virtual Care" Is The New "Telehealth"
In thinking through policy and the future post-COVID-19, we suggest changing the term "telehealth" to "virtual care" as an overarching definition that includes telehealth, telemedicine, eHealth, digital health, and mobile health
1. The term "telehealth" may soon be obsolete.
Although telehealth (previously known as telemedicine) has come a long way since the first radiologic images were sent via telephone in 1948, the delivery of care via telehealth is undergoing a seismic shift as healthcare organizations, providers, and patients are embracing virtual care, especially during this COVID-19 crisis.  As the next generation of telehealth, 'virtual care' goes beyond traditional telehealth by helping healthcare organizations improve care delivery, optimize workflows, and enhance patient engagement while avoiding excess costs.
2. Traditional industry terms like telemedicine and telehealth do not allow for the flexibility to include newer care programs, technology, and infrastructure advancements.
Alternatively, 'virtual care' encompasses wellness programs, specialist consults (eConsult), virtual inpatient observation, post-discharge follow-up and care team collaboration across the continuum of care. Beyond telehealth, 'virtual care' includes all modalities of providing healthcare services at a distance, through platforms that include telehealth, mobile health (mHealth) and Internet-based data exchange and communications.  Virtual care is a broader definition encompassing any modality of remote, technologically-driven patient health care delivery, device use, monitoring, and treatment.
A recent paper offered the following definition of virtual care: "Any interaction between patients and members of their circle of care, occurring remotely, using any forms of communication or information technologies, to facilitate or maximize the quality and effectiveness of patient care." [1]
In the recent past, we updated the term "telemedicine" to "Telehealth" to incorporate a broader definition beyond just medicine. Let us continue to foster this evolution by updating our lexicon from "telehealth" to "virtual care."
[1] Shaw J, Jamieson T, Agarwal P, Griffin B, Wong I, Bhatia RS. Virtual care policy recommendations for patient-centred primary care: findings of a consensus policy dialogue using a nominal group technique. J Telemed Telecare. 2018;24(9):608–15.
Chief Executive Officer
Sajid Ahmed is the visionary behind WISE Healthcare and is guiding its work in artificial intelligence (AI), workflow engineering for healthcare organizations, virtual healthcare, and more.
Currently serving as an adviser to the leadership team at Martin Luther King, Jr. Community Hospital (MLKCH) in South Los Angeles, Sajid was formerly the hospital's chief information and innovation officer. Sajid's prior experience also includes serving as director of health information technology and innovation for L.A. Care Health Plan, the nation's largest public plan, serving over 1 million Los Angeles County residents through free or low-cost health insurance programs. He created and launched eConsult in partnership with the Los Angeles County Department of Health Services before leaving L.A. Care.
He has lectured frequently at the University of California, Los Angeles (UCLA) Fielding School of Public Health, and currently serves on as an advisory board member of the California Health eQuality Initiative, based at the University of California, Davis.
Dr. Stanley Frencher Jr., MD, MPH
Chief Medical Officer
A board certified urologic surgeon, Dr. Frencher attended Albert Einstein College of Medicine in the Bronx, New York. He went on to earn a Master of Public Health degree in health management and policy at Columbia University's Mailman School of Public Health.  Dr. Frencher completed his surgical residency at Yale New Haven Hospital.
He interrupted his training to become a Robert Wood Johnson Clinical Scholar at the University of California, Los Angeles (UCLA). Working with the American College of Surgeons (ACS), he sought to understand and eliminate inequities in the quality of surgical care through the ACS National Surgical Quality Improvement Program (ACS NSQIP®).
Dr. Frencher is currently an assistant professor in the David Geffen School of Medicine at UCLA, the medical director of surgical outcomes and quality at Martin Luther King, Jr. Community Hospital (MLKCH), chief of urology at the Martin Luther King, Jr. Outpatient Center, and Chair of MLKCH's Perioperative Services Department.